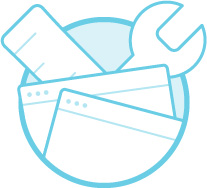 Values Based PA is not a medical facility or organization and its advice and recommendations should never be construed to be actual medical or health doctor advice. 
VBPA often relies on the recommendations of licensed, practicing medical establishments and certified doctors.
Any language found in this website or otherwise associated with VBPA is meant purely for educational and research purposes. Each reader is obligated to make his or her own informed decisions. 
In no way will VBPA be held liable for the misuse or misunderstanding of any information presented. 
If you have any questions or concerns, please do not hesitate to reach out to us below. 
We are always developing new and better ways to serve patients.
We're working on new and improved experiences all the time that will make it easier than ever to navigate health care. Keep checking back!
In the meantime, you can reach Values Based Patient Advocates at info@valuesbasedpa.com or (703) 222-1300.